Help!! My child wants a guitar and I don't know anything about guitars. What should I buy?
First of all....
Stay away from big box stores.
If a store specializes in Flat Screen TV's and Clothing, it was not meant to sell guitars. Stay away.
And Second....
Buy the best guitar you can afford.
A $100 guitar sounds like a relatively cheap investment to test the waters, but in the end you will get what you pay for.
What about those Esteban guitars they sell on TV?
I know you may be tempted, but real guitars don't cost three easy payments of $39.99.
How about the guitars at Target, Walmart or Toys R Us?
Some are ok but most are just toys made to look cool. The
First Act
guitars aren't too bad, but for the same price you can get something from some of the best guitar companies in the world like
Fender
or
Gibson
.
What kind of guitar should I get then?
First off, Your first guitar should be an Electric Guitar
Why an Electric Guitar? Won't an Acoustic be a better starter guitar?
1. Electrics are easier to learn on.
Electric and Acoustic guitars are essentially the same thing. They're played the same way, have the same number of strings, are tuned the same, etc. However acoustic guitar stings are thick, very tight and hurt your fingers when you play. Learning to play guitar on an acoustic is like learning to drive a car using an 18-wheeler. It s big, it's bulky and there's a good chance you may get hurt. Electric guitar strings are much thinner and easier to press down making them much easier to learn on.
2. Electrics are Quieter
Electric guitars require an amplifier to be loud. If you don't plug it in, it's basically silent. You can learn to play at your own pace, any time of day, without having to let the world hear you becoming a rock start. Plus if you have an amp or computer program that allows a headphone attachment, you can crank it up in your headphones and rock out all night long.
3. Electrics look cooler
Electric Guitars just look cool. If the guitar looks cool, you feel cool, you're more likely to stick with it.
4. You're going to end up buying an Electric anyway.
Cheap guitars, especially cheap acoustic guitars, are just stepping stones to better instruments. So why waste the money buying two guitars when you can buy a good one from the beginning.
5. It takes up less room in the closet.
Electrics are tiny in comparison to bulky acoustic guitars. Plus... in the event that music isn't their calling, well.... it takes up less room in the closet.
So which Electric guitar should I buy?
A $200 combo pack can be a good idea, but I would recommend something more in the $500 to $1000 range to start. I know it may seem like a lot, but the sound quality and craftsmanship is far superior, and in the end you get what you pay for.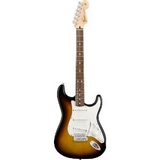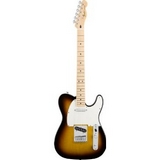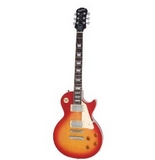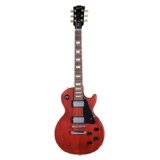 These are what I would get for a beginner
All of these are great Rock n Roll guitars, are in the $500 range and are great places to start for someone who is serious about learning to play guitar. As long as you stick with the major names like
Fender
,
Gibson
,
Ibanez
,
Jackson
,
ESP
,
Schecter
; you'll be in good shape.
Remember...
Price matters and you will get what you pay for.
What about learning to play guitar? Should I get a teacher?
If they're serious, definitely look into getting a real guitar teacher. I'd probably start with some of those
Guitar For Dummies
books that come with an instructional CD or DVD. Also, a
subsciption to a Guitar Magazine
is a great idea (especially if this is a gift). The Guitar Magazines these days come with instructional CD's or DVD's as well, and have easy to learn music to all the latest hits. Of course there's also Youtube, the single biggest game changer in Guitar teaching history. You can actually go on-line, type in "teach me to play guitar" and there will be someone on-line who made a video to teach you any song you've ever wanted to play. It's crazy new world out there.
What if I'm not sure my kid will really play it?
Just get them a
Rock Band
or
Guitar Hero
for their video game system. Seriously, learning an instrument takes dedication. A basic guitar setup is a only a few hundred dollars, so it's not that big of an investment, but if they're not really serious don't waste your time or theirs. Get the video game and call it day.
That's about it. Hopefully I helped you out a bit.